We are P1 and we believe there's a better way. Let's work together to construct a low cost investment service for you and your clients, where efficiency comes as standard.
P1 Investment Management (P1) is a discretionary investment manager and platform operator working closely with industry professionals, using technology to overcome the restrictions and limitations dominant in many traditional investment houses. We provide efficient and effective solutions, including; Investment platform, model portfolios available through third-party platforms (Hybrid Portfolios, very low-cost Passive Portfolios, and Ethical and Sustainable Investment Portfolios) and a bespoke investment service.
P1 originated from a Chartered Financial Planning firm who provided investment management solutions to its clients. The investment activities were spun out from that firm into P1 in 2016. Our hybrid portfolios have a five-year track record, and we adopt the same investment methodology throughout our investment portfolios.
At P1 our key focuses are to provide a high level of client service, develop innovative solutions, and reduce costs for our clients. We also strive to raise awareness about the importance of ethical and sustainable investment and increase familiarity with the concept through seminars and lectures. We endeavour to engage with fund houses and to shape the ethical and sustainable investment debate.
Our head office is in beautiful Devon, however, we operate across the UK and work with international clients.
Our People
Our team of professionals and committed support staff are paramount in helping us to deliver an exciting and genuinely unique proposition to professional advisers and their clients
James Priday
BA (Hons) MSc, Chartered MCSI, DipPFS
Managing Director
James is the founder and Managing Director of P1. He graduated from University with a first class honours degree in Accounting and Finance before completing his Masters Degree. James has subsequently gained professional qualifications in both the financial planning and investment management disciplines and is a Chartered Member of the CISI.

Jonathan Richards
Chartered MCSI
Head of Sales
Jonathan has over 25 years investment business development and sales experience with significant success at local and strategic level, assisting financial advisers and professional connections with outsourced, discretionary investment solutions. Following 11 years as a senior business development manager with a leading DFM, Jonathan manages the national distribution of P1's investment services and fully digital adviser platform.

Hugo Thorman
BA (Hons), MBA
Chairman
Hugo built and developed the Ascentric/IFDL investment platform, building it to £9.8bn of assets on completion of its sale to Royal London. Prior to that Hugo was CEO of James Hay, and Director of Life and Pension products at Abbey National. Hugo has a degree in Economics from the University of Nottingham and an MBA from the London Business School.

Adam Prestwood
BA (Hons), FPFS, Chartered MCSI
Operations Director
Adam has been working in financial services since 2006, gaining experience in a variety of roles within IFA firms such as the client journey, process management and operations. Joining P1 in October 2019, Adam brings a wealth of platform knowledge to the P1 Team, with a strong focus on the smooth operation of the P1 Platform and P1's internal systems and processes. He is a Fellow of the Personal Finance Society and a Chartered Member of the Chartered Institute for Securities and Investments.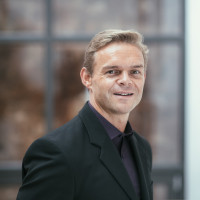 Adrian Margrie
BA (Hons), ACSI, DipPFS
Operations and Investment Analyst
Adrian was previously an investment process manager at a firm of wealth managers and prior to that Personal Tax Senior at Darnells Chartered Accountants and a Personal Tax Senior at EY. Adrian holds the Chartered Insurance Institute's Diploma in Financial Planning as well as level four qualifications in Securities Advice and Dealing, Discretionary Investment Management and Wrap & Platform Services.

Craig White
Head of Platform Support
Craig has been working in the financial services industry since 2012 and has gained vast experience and knowledge from both a provider and IFA perspective. Having joined P1 in November 2019, Craig is looking to utilise and apply this experience and knowledge to the P1 Platform, to help create an efficient and effective client journey throughout.

Gary Randall
ACA
Finance Director
Gary qualified as a Chartered Accountant in 1990, working in industry and practice until 1994 when he became a partner in practice, developing a diverse client base. Gary's experience in accountancy and audit will be invaluable to P1 Investment Management, as it builds assets under management.

Gordon Scott
BA (Hons)
Investment Manager
On graduating from the University of Birmingham with a BA (Hons) Gordon trained to qualify as a chartered accountant. Leaving this, Gordon worked and managed super-yachts as a mate for several years before returning to the UK. On returning to the U.K. he obtained the IMC and level 1 of the CFA program before taking up his role as Investment Analyst at P1 Investment Management where he continues his CFA level 2 qualification.

Harry Webster
BSc (Hons), MSc
Head of Marketing
Harry has a BSc and a Masters Degree from the University of Birmingham. After graduating, he worked offshore as a Senior Engineer for oil services giant. From there he progressed on-shore to the Operations and Support Team, before joining the Marketing & Sales group at WesterGeco, a subsidiary of Schlumberger.

Henry Cobbe
CFA
Portfolio Manager – Elston Consulting
Henry is a Portfolio Manager at P1 Investment Management running strategies for financial advisers developed by his research firm, Elston Consulting. Elston researches and develops investment strategies for asset-owners, asset managers and intermediaries for delivery in a range of formats – portfolios, funds or indices. Projects include multi-asset portfolios and/or funds built for Architas, AXA Wealth, Copia Capital Management/Novia Financial plc and Interactive Investor, as well as proprietary and custom indices.
After graduating in 1999 with a first class MA(Hons) degree from the University of Edinburgh, he worked as a research analyst at leading investment managers, including Schroders plc, Thames River Capital LLP and was a partner at Nevsky Capital LLP. Henry is also a trustee of various private client and charitable trusts. Henry is an IMC holder since 2000, a CFA charter holder since 2004. He has recently authored a book on "How to Invest with Exchange Traded Funds".
Nick Skelhorn
FCSI
Investment Manager – Corrival Capital
Nick has over 25 years of investment management experience for national and regional firms. Most recently he was head of the South West office for a national discretionary manager, with assets under management growing from £30m to £400m while under his stewardship. He is a Chartered Wealth Manager and Chartered Fellow of the CISI. Nick joins P1 as a self-employed investment manager and director of Corrival Capital Management (corrivalcm.com)

Paul White
Chartered MCSI, ACII, DipPFS
Compliance Director
Paul has over 30 years' experience in the financial services industry and has worked in compliance consultancy roles for four of the five main high street banks, one of the 'big four' accountancy firms and various product providers. As well as holding the CISI's Certificates in Investment Operations and Risk in Financial Services, Paul has passed the Chartered Insurance Institute's Securities Advice and Dealing exam and holds the Certificate in Discretionary Investment Management.

Quintin Rayer
DPhil, Chartered FCSI, SIPC
Head of Research & Ethical Investing
Quintin has worked for actuarial and investment consultancy firms as well as a multi-national European bank for nearly ten years including wide experience in quantitative fund and risk analysis. He is a Fellow of the Institute of Physics, a Chartered Fellow of the Chartered Institute for Securities and Investments and a Chartered Wealth Manager. Quintin has completed the Sustainable Investment Professional Certification (SIPC) becoming this programme's second graduate in the UK. As a secondary affiliation, from March 2022, Quintin has been an Associate Business Fellow at the UK Centre for Greening Finance and Investment (CGFI) researching share price downside risks associated with the historical emissions of listed companies.

Tom Martin
BSc (Hons), MSc
Principle Software Engineer
Tom has a BSc in Computer Science followed by a Masters in Autonomous Systems, both from the University of Exeter. He has over 18 years of software development experience. He is a full-stack developer with professional and personal expertise as a hands-on developer, architect and leading teams of developers. Tom has worked across various verticals of development, having designed and built enterprise-level solutions using both object-oriented and service-oriented approaches and utilising distributed cloud solutions. He has worked across many industries, including education, charity, military, and financial services. Tom is a key member of the team to continue P1's digital development.

Will Dickson
BSc (Hons), MSc, Chartered FCSI
Chief Investment Officer
Will achieved an MSc in Finance and Investment from the University of Exeter and an Accounting and Finance BSc from the University of Bath. Will has subsequently gained the Chartered Institute of Securities and Investments' Chartered Wealth Manager qualification. Will's talent is recognised by Citywire having been named as one of the Top 30 investment managers under the age of 30 four years in a row.

Want to join a team of professionals committed to providing services that reach beyond the boundaries imposed by traditional professional firms? Join us today