We lead the way in delivering low cost model and bespoke investment solutions. We stand out from the crowd by cutting costs through automation and passing the savings to you and your clients.
We're also leaders in building ethical and sustainable portfolios. If you and your clients are interested in sustainability, P1 treads lightly upon the earth. We bring nothing but the most advanced thinking and leave nothing behind but investment propositions which will do well and do good, without compromise.
Key benefits of investing with us
LOW COST

We harness automation and keep our costs low. The result? Lower charges for your clients.

BESPOKE

Working with you to deliver a tailored investment solution.

TRANSPARENT

All the information you and your clients need, when you need it.

AWARD WINNING TEAM

Feel confident that our experienced and award-winning team are managing your investments.

INDEPENDENT

We are independent and invest only with client outcomes in mind.

EASY ACCESS

Available via the P1 platform and third-party platforms.
How we can help you
Whatever investment service you are looking for, you'll likely find it at P1, including managed portfolios, bespoke solutions, and ethical options.
Managed Portfolio Range

The P1 managed portfolio range includes our hybrid portfolios (0.25%), asset tracker portfolios (0.10%) and ethical & sustainable portfolios (0.20%), available on the P1 Platform and third-party investment platforms.

Bespoke Portfolio Management

Instruct us to manage bespoke portfolios on behalf of individual clients, targeted at meeting their individual risk profiles and objectives. Bespoke portfolios take into account any special requirements and needs of your client. This service can be provided through the P1 Platform and selected third-party platforms.

Mandated Model Portfolio Service

Mandate us to operate portfolios built for your business and your clients. Join joint investment committee meetings with our award-winning team, working closely together to ensure the portfolios continue to meet the needs of your clients. Reduce the time spent you spend on investment management and increase the time you spend advising clients.
Available on these platforms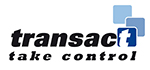 Hear from people who already use our investment management
Kingswood Law
"We are committed to continuing to provide our clients with a value-for-money service. A key part of this service is the selected investment offering and we strongly believe that it is possible to source professional, well-governed and consistent investment management using low cost funds such as exchange traded and similar passive funds to meet our clients' objectives. P1 Investments have a consistent history of managing model portfolios using passive funds with a philosophy of minimising transaction turnover whilst maintaining portfolios within risk boundaries and achieving good outcomes."
Perry Monroe
"After deciding to outsource the management of the Perry Monroe portfolios, we spoke to seven different Investment Managers to understand how they could work with us in a collaborative approach to managing the portfolios. P1 stood out in a number of areas, they listened to us and the needs of our clients and had a very similar approach to Investment Management as ourselves. They offered unrivalled access to the management team, a flexible approach to working together and their services are competitively priced."
Intelligent Money
"It has been a great experience working with P1 across the Intelligent Money portfolio range. Their service levels are outstanding and their pricing is excellent. This has encouraged us to work together with them on both existing and new portfolio mandates. We operate joint investment committee meetings and have constant interaction in the investment process, bringing together all of our investment expertise for our clients' benefit. It does not only feel like the partnership that it is, it feels like we are one team working towards the same goals."